Sep 19, 2023
An Interview with Research Pioneer Dr. Catherine Aquino-Russell, RN, MN, PhD
---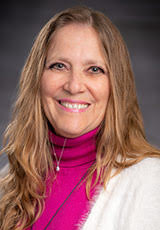 Canadian researcher Dr. Aquino-Russell has been the driving force and co-author of four unique publications on the benefits of the Transcendental Meditation program for nurses and nursing students.
Q: Catherine, what inspired you to become a nurse?
Even as a young person, I was always looking after my siblings or friends, especially when they were not feeling well. I loved spending time connecting with people. I dreamed of being a nurse, wishing to help people and care for others. I was fascinated when gaining knowledge of the workings and potential of the human body.
Q: What has your focus been in the field of nursing throughout the years and recently?
Throughout my 42 years in nursing, I have had nursing experiences in multiple cities (Thunder Bay, Winnipeg, Halifax, Moncton, Jakarta, and Amherst), four provinces (Ontario, Manitoba, Nova Scotia and New Brunswick, and several countries (Canada, Indonesia, Thailand, Philippines, and Australia).
My nursing education includes an Honors Bachelor of Science in Nursing (BScN), a Master's degree in Nursing, a Ph.D. in Nursing, as well as a Critical Care certificate, Therapeutic Touch and Reconnective Healing certification, and Caritas Conscious Dying Coach designation.
My nursing experiences have included hospital bedside nursing in medical/surgical, coronary care, intensive care units, and community/ home care. I've had management roles in Intensive care units, Cardiovascular intensive care units, and Post-operative recovery rooms. I have also had leadership and professional practice roles in healthcare organizations, working in both English and French.
Over the last 22 years, I've engaged in University Teaching-Learning of undergraduate and graduate nursing students as well as developing a research program as a professor of nursing.
My research interests involve persons' experiences living with a different sense of hearing, type 1 diabetes, and cancer, and experiences of people immersed in another culture. I have always been interested in complementary therapies, nursing theories, and more recently student nurses' stress and nurses' well-being, especially during the COVID pandemic.
Q: What interested you the most that motivated you to focus on qualitative research?
When it comes to research, I was always interested in people and their unique experiences, which led me to do descriptive phenomenology as my main research method. (Editor's note: Phenomenology is the study of structures of consciousness as experienced from the first-person point of view.)
Q: Can you briefly explain the difference between qualitative and quantitative research?
From my perspective, quantitative research involves numbers, statistics, many participants, and the use of existing or developing tools in order to determine significance whereby one can generalize the findings. Qualitative research, especially descriptive phenomenology, involves participants sharing their experiences in writing or verbally, describing what those experiences mean to them. The number of persons involved in qualitative research may be smaller than in quantitative studies. There are no numbers associated with the findings, and the findings may or may not be generalizable but can and do resonate with others who are living the same experience. The meanings of experiences connect people across cultures.
Q: What attracted you to learn the Transcendental Meditation technique, and then what motivated you to research TM with nurses and nursing students?
I was introduced to TM by a researcher named Dr. Christopher Collrin who wanted to study the effects of the TM practice on people living with type 2 diabetes among the population of Indigenous persons in New Brunswick.
Dr Collrin invited me to collaborate with him because of our common interests. I was intrigued and thus wanted to learn TM, especially since I was going to engage in research involving TM, so—being a certified TM teacher—he taught me. After a year or so of my daily practice, I attended the Discover the Self retreat at Maharishi International University in Fairfield Iowa. It was an amazing and motivating time filled with so much learning and connecting with like-minded individuals.
One day, I met a woman named Sarah. When I told her that I wanted to introduce TM to my nursing students because of the stress I had witnessed over the years at my university, she told me to connect with you as the director of the TM organization for nurses. And so I began a collaboration with you via videoconferencing that, I'm grateful to say, has carried on until today.
You connected me with my research partner Dr. Joyce Perkins, as well as with Helen Creighton, who is head of the Canadian Women's Wellness Initiative—TM for Women in Canada. Plus, most recently, you connected me with Dr. Jen Bonamer, who is heading up a team that is researching Nurse Wellbeing—from both quantitative and qualitative perspectives.
Q: Please describe your first research study on TM and nurses and the most recent published study.
My research with Dr. Joyce Perkins involved students in a doctoral nursing program who were taught and practiced TM for four months. "When practicing this simple technique, students found themselves authentically present and balanced with enhanced job performance. Feelings of bliss… peacefulness, and integrity potentiated the experience of sacred space amid daily stressors while care, compassion, grace, gratitude, and appreciation resided within." (Perkins & Aquino-Russell, 2017).
My latest published research with the TM technique included 20 undergraduate nursing students and three nursing instructors. Thematic analysis was utilized for written descriptions, uncovering major themes that described the experiences of participants when practicing TM and the resulting positive impact on their lives for managing stress and for enhancing productivity, vitality, sleep, insight, performance; and relationships. (Aquino-Russell, Aldiabat, & Alsrayheen, 2023). http://www.ajqr.org
Q: What do you think the next study should be that involves teaching the TM technique to nurses?
Certainly, there should be continued qualitative studies with participants' experiences of having TM in their lives as they navigate their educational programs and the health care system. I would like to see TM built into nursing programs, just as we include CPR and other clinical requirements because TM also enhances their professional capacity. I believe that upcoming generations of students want more balance in their lives–enhanced self-care will be a focus to keep nurses in the workplace.
Q: What will be your personal focus now?
As I head into my refocusing (I do not use the word retirement), I am planning to be open to the flow of whatever comes my way, as well as to maintain my TM daily practice, Yoga, walking, and exercise. My husband and I also hope to do more traveling and, of course, spend time with our two daughters' families—we have four wonderful grandsons who bring joy to our lives.
References
Aquino-Russell, C., Aldiabat, K., & Alsrayheen, E. (2023). Experiences of advanced standing program nursing students and instructors practicing Transcendental Meditation. American Journal of Qualitative Research, 7(3), 32-48. https://doi.org/10.29333/ajqr/13239 © 2023 AJQR. http://www.ajqr.org
Perkins, J., & Aquino-Russell, C. (2021). Practicing transcendence in meditation speeds nurses' evolutionary development: Shining the light of "consciousness" through the lens of Unitary Human Caring Science. Visions: The Journal of Rogerian Nursing Science, 26(4), 1-27
Bonamer JR, Aquino-Russell C. (2019) Self-care strategies for professional development: Transcendental Meditation reduces compassion fatigue and improves resilience for nurses. Journal for Nurses in Professional Development 2019 35(2):93-97.
Perkins, J., & Aquino-Russell, C. (2017). Graduate nurses experience the Sacred during Transcendental Meditation ®. International Journal for Human Caring, 21(4), 163-171. of Unitary Human Caring Science. Visions: The Journal of Rogerian Nursing Science, 26(4), 1-27
Learn the evidence-based Transcendental Meditation technique: Contact a certified teacher
---
Amy Ruff, RN BSN, is the national director of TM for Nurses in the United States.